Without gospel music there never would have been an Elvis Presley. There never would have been a Ray Charles, or a James Brown. From the mid-twentieth century on, gospel music not only thrived within a separate sphere as vital as the jazz, rock and rhythm and blues worlds; it also constantly intersected with the secular music industry, providing models that countless artists outside the church emulated. GOSPEL ROOTS OF ROCK AND SOUL, an ongoing series from WXPN, explores these connections as a way of reinstituting gospel's central place within the history of American popular music. It includes free live performances, dynamic radio programs, and an interactive website featuring exclusive contributions from some of the most acclaimed and authoritative voices in gospel and popular music.
The project is supported with a grant from The Pew Center for Arts & Heritage and will extend through early 2019.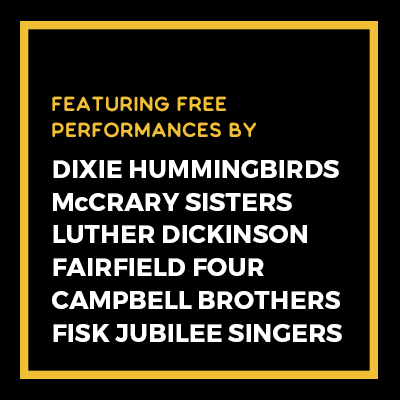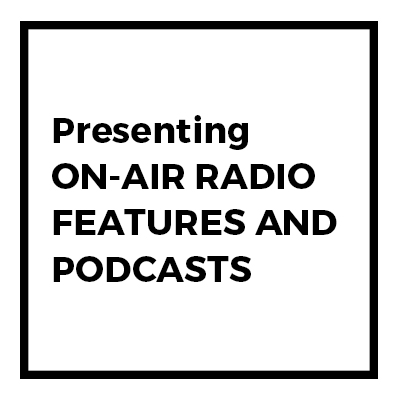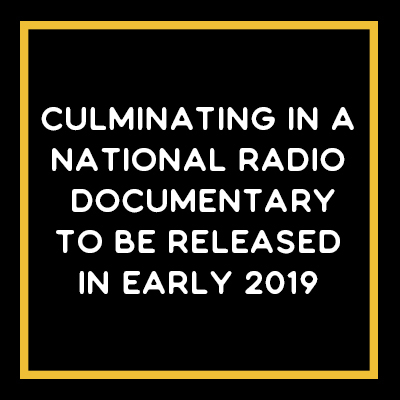 ROGER LAMAY is WXPN's General Manager responsible for the overall station and online operations, including fundraising, programming, and marketing. He championed the station's specialty projects including the Mississippi Blues Project, Zydeco Crossroads, and Latin Roots Live.
A former Chair of the NPR Board, LaMay co-founded and serves as Chairman of VuHaus.com, a nonprofit music video website collaboration.
BRUCE WARREN is Assistant General Manager for WXPN, responsible
for all radio and digital content and operations, and is also Executive Producer of World Cafe, NPR's popular music program produced by WXPN. Warren is known for conceptualizing and launching many unique and successful programming initiatives for WXPN including WXPN's local music website The Key in 2005.
ALEX LEWIS is an award-winning independent radio producer and musician whose projects include Going Black: The Legacy of Philly Soul Radio, Every ZIP Philadelphia,
a Localore: Finding America collaboration with AIR and WHYY, and Expandable Sound, a series of musical portraits for Clocktower Radio.
Production Assistant
Rachel Ishikawa is our project and production assistant. She's an independent radio producer and musician who has worked with the Asian Arts Initiative, Weathervane Music, and Transom.
Editor
Cheryl Devall is a native Californian with Louisiana roots from which storytelling runs deep. Work and life have taken her from coast to coast to coast - Oakland, Cambridge, Miami and Opelousas, Louisiana (the birthplace of zydeco music) with many stops in between. She's reported and edited for news organizations at the local, regional and national levels, and she's delighted to finally let her music and journalism flags fly together with this project. 
Assistant Producer
Whitney Jones is a public radio/podcast producer. His work has aired across the globe on NPR, BBC, CBC, local public radio stations, and on numerous podcasts. Jones' work reflects his deep interest in news, politics, music, and culture. He is co-creator and co-host of the music journalism show Pitch.
CEDRIC DENT, Ph.D. is a baritone vocalist, music arranger, and co- producer of the 10-time GRAMMY Award-winning vocal group, TAKE 6, who in 2014 became Gospel Music Hall of Fame inductees. He currently teaches a course he developed on the history of black gospel music at Middle Tennessee State University, and holds a Ph.D. in music theory from the University of Maryland.
JACQUIE GALES WEBB is a Peabody award-winning producer, performer, and host of the number one Sunday Afternoon Gospel music program on 96.3 WHUR. Hailed as one of the top ten 'movers and shakers in gospel music" by the Washington Examiner, Gales Webb produced two gospel music CDs for Time Life and is a featured expert in the film documentary Rejoice and Shout.
LAWRENCE "BOO" MITCHELL is a musician, songwriter, audio engineer, record producer, and owner of Royal Studios in Memphis. Recipient of a GRAMMY Record of the Year Award for "Uptown Funk," he's best known for his work with Al Green, Melissa Etheridge, Solomon Burke, Cody Chesnutt, Rod Stewart, John Mayer, Snoop Dogg, Bobby Rush, William Bell, Keb' Mo', Terrence Howard, and Boz Scaggs.
NICK SPITZER is a Tulane University professor and folklorist specializing in the cultures of the Gulf South. He is producer and host of NPR's American Routes program and a cultural commentator and producer for NPR's All Things Considered and Fresh Air, CBS' Sunday Morning, and ABC's Nightline. He directed the film Zydeco: Creole Music and Culture in Rural Louisiana, and has produced or annotated over 20 documentary sound recordings.
ROBERT MAROVICH is a gospel music historian, radio host, founder and editor-in-chief of the Journal of Gospel Music, and gospel editor for ChicagoMusic.org. He's on the board of the Chicago Gospel Music Heritage Museum and the Rhythm of Gospel Awards and is a member of the Stellar Awards Gospel Music Academy, the National Independent Gospel Music Association, and the Center for Black Music Research.
DONALD DUMPSON, Ph.D., is president and CEO of Diverse Arts Solutions, a division of J. Donald Dumpson Productions, LLC, and the founding director of the Westminster Choir College Jubilee Singers and the Philadelphia Heritage Chorale. With 40+ years' experience as a conductor, keyboardist, music minister, and events producer, he has devoted his life to arts ministry, education, and performance.
JERRY ZOLTEN is a professor at Penn State University, a producer and narrator of the 2018 film How They Got Over: Gospel Quartets and the Road to Rock 'n' Roll, producer of albums by the Fairfield Four, collaborator with cartoonist Robert Crumb on Chimpin' the Blues, a collection with commentary of rare early recordings, and a producer/writer and narrator of the public radio documentary Time to Lay It Down: The Soundtrack of the Vietnam War. He is currently at work on a 2nd edition of his definitive biography of the Dixie Hummingbirds.
LINWOOD HEATH has over 45 years of experience hosting radio and TV gospel shows, including Deep River and Great Moments in Gospel, for which he was presented with the Martin Luther Medal of Freedom. Currently a host on Philadelphia's Gospel Highway 11, he was included in the PBS documentary American Roots Music, and played himself in the 2017 film How They Got Over.
ANN POWERS is NPR's foremost music critic, internationally acclaimed journalist, and author of Good Booty: Sex and Love, Black and White, Body and Soul In America. She has worked at acclaimed publications including the Los Angeles Times, the New York Times, the Village Voice, and San Francisco Weekly, and edited the 1995 book Rock She Wrote: Women Write About Rock, Rap, and Pop.
REV. RAYMOND WISE, Ph.D. is the Associate Director of the African American Arts Institute, Indiana. A church musician for 30+ years, he has recorded 22 albums and has toured extensively throughout the United States, Canada, Europe, and Asia, as a singer, dancer, pianist, composer, choral director, lecturer, and teacher.

The nationally recognized leader in Triple A radio and the premier guide for discovering new and significant artists in rock, blues, roots, and folk, WXPN is the non-commercial, member-supported, public radio service of the University of Pennsylvania. WXPN produces World Cafe, public radio's most popular program of popular music, syndicated by NPR and the Peabody Award- winning Kids Corner. The GOSPEL ROOTS OF ROCK AND SOUL is the third in a series of projects to take audiences on a multi-media journey through a distinct American music form. WXPN launched the Mississippi Blues Project in 2013 and Zydeco Crossroads in 2015.